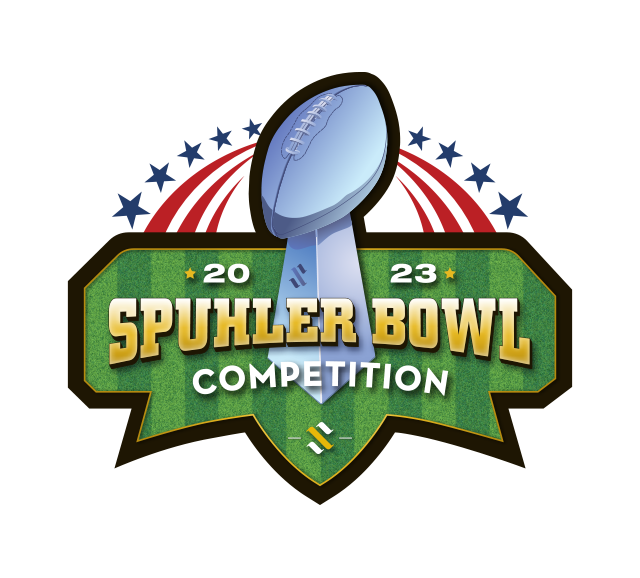 FREE to Play with up to $3,000 in prizes.
It's completely free to enter, but you must be 18 years of age to participate.
As you may or may not know, Spuhler Associates is well connected within SHRM, the local community and the industries we serve. Now it's time to bring them all together and have some fun. For this year's BIG GAME, we're celebrating with our 2nd annual Spuhler Bowl Prop Betting Blitz — 20 open bets.
We have 4 tiers of betting:
Each category will have five bets. Each bet is one point. The more correct answers you pick, the better your score.
At the end of the competition, the final 3 entrants will be awarded Amazon gift cards valued from $500 to $1,500.
Competition expires Sunday, February 12, 2023 @6pm ETS.
FIRST DOWN
Who will win the coin toss? 1-point
Chiefs or Eagles.
---
The length of the National Anthem? 1-point
Over (122.5 seconds) or Under (122.5 seconds)
---
Will Rob Gronkowski make FanDuel's "Kick of Destiny?"1-point
Yes or No
---
How many commercials in the half-time break will include a Kardashian? 1-point
Over (1.5) or Under (1.5)
---
How many songs will Rihanna sing during her half-time performance? 1-point
Over (8.5) or Under (8.5)
SECOND DOWN
Will there be a special teams or defensive touchdown? 1-point
Yes or No
---
Will a call be reversed due to a coach's red flag challenge? 1-point
Yes or No
---
Will points be scored in the final 2 minutes of the game? 1-point
Yes or No
---
Will there be a 4th down conversion for a touchdown? 1-point
Yes or No
---
Will the winner of coin toss win the game? 1-point
Yes or No
THIRD DOWN
Total touchdowns in the game? 1-point
Over (6.5) or Under (6.5)
---
Total field goals in the game? 1-point
Over (3.5) or Under (3.5)
---
Total interceptions in the game? 1-point
Over (2.5) or Under (2.5)
---
Total sacks in the game? 1-point
Over (6.5) or Under (6.5)
---
Total penalties accepted in the game? 1-point
Over (8.5) or Under (8.5)
FOURTH DOWN
Who will have the first penalty? 1-point
Chiefs or Eagles
---
Who will have the first time out? 1-point
Chiefs or Eagles
---
Who will have the first touchdown? 1-point
Chiefs or Eagles
---
Who will have the first field goal? 1-point
Chiefs or Eagles
---
Who will be the winner of the game? 1-point
Chiefs or Eagles