8 Reasons HR Loves Working with Us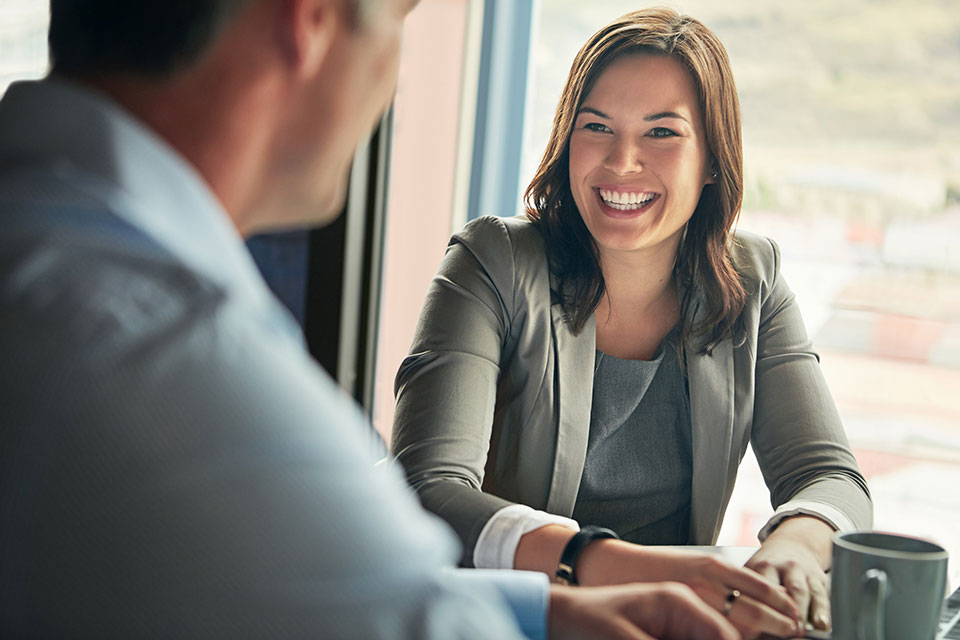 How to get to the top of the talent tree.
According to the U.S. Bureau of Labor Statistics, the unemployment rate as of August was hovering around 8.4 percent. So, you'd think finding qualified candidates would be no problem at all. Nothing could be further from the truth. The Society for Human Resource Management (SHRM) — the world's largest HR professional society, representing 300,000 members in more than 165 countries — sees things quite differently. SHRM reports that 83% of HR professionals said they had difficulty recruiting suitable candidates in the past 12 months. 
That's about to change. 
Check out Spuhler Associates, executive search partners. We'll help you climb to the top of the talent tree with our expert help. Here are a few tips on how to improve your hiring process and retain your newly found personnel.
Eight ways to land excellent employees.
Move with confidence  — it's important for leading organizations to constantly evaluate their existing talent pool. Whether that's replacing poor performers, upgrading your bench or preparing for individuals that are about to retire. With Spuhler Associates, we add a new dimension of confidence to the complete hiring process. Discrete and professional every step of the way.
Hard-to-fill roles made easy — technical engineering roles within certain industries — automotive aftermarket, transportation and manufacturing — can sometimes be especially hard-to-fill. Perhaps the position is in a remote part of the country or has been open for more than 90 days. At Spuhler Associates, we understand that employee replacement costs can range from two to three times the person's annual salary. Good candidates want to make sure the "3-C's" are covered before switching jobs: Challenge. Culture. Compensation.
Dip into your competitor's talent pool — according to the book "The Human Capital Edge," you should hire a person who has done the exact job, in the exact industry from a company with a very similar culture. Past behavior is the best predictor of future behavior. Spuhler Associates is a firm believer of this philosophy as well. Potential candidates from a direct competitor are more likely to engage, however some still do feel uncomfortable. It's our job to open the line of communication.
Bigger isn't always better — layers of bureaucracy does nothing but slow the hiring process down. At Spuhler Associates we're agile, flexible and responsive. One point person of contact. If our recruitment approach, process and agreement are not in alignment with your HR policies and procedures, we can adapt. Your experience and satisfaction with our team is of the utmost importance — even over placement fees and payment terms.
Deep into the Blue Chip passive candidates — we're intensely focused on relevant prospects that know the industry, have career stability and progression, are happy and successful, yet possess a viable reason for wanting a change. Therefore, passive candidates make the best hires and active job seekers often pose the most risk.
Win big in the eyes of hiring managers — when we partner with a client's Human Resources division, it's our job to make you look good. By providing a steady flow of qualified candidates — the right job experience, industry expertise, a cultural fit and compensation alignment — you come out ahead by making the right choice of executive search firms. The recruitment process does not stop until the selected candidate starts their first day of work.
Discover new ways to reach your goals — for those in charge of Human Resources, we'll improve your metrics by delivering extraordinary talent and meeting all of your expectations. Just relying solely on your internal recruiting process can be costly in terms of timing, retention, acceptance offer and quality of hire. Allow Spuhler Associates to find the best possible people who can fit within your culture and contribute to your organization.
Let us help to simplify things for you — posting jobs, reviewing resumes and interviewing candidates is burdensome and time consuming. Often one or all of the hiring steps get compromised due to other internal Human Resource priorities. Let Spuhler Associates tackle all the vetting and provide you with top-tier talent that meet your exact requirements. We'll take a deep dive to ensure that those great prospects that might not look good on paper don't slip through the cracks.
We'll do your searching for you. Spuhler Associates. Your partner in success.