Speed & Agility Beat Size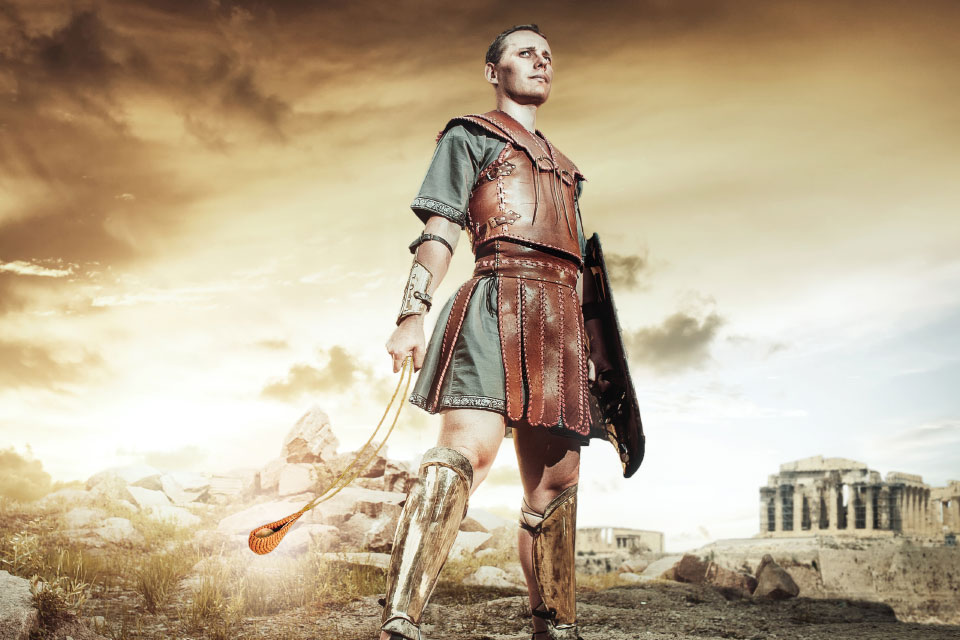 David and Goliath is the greatest underdog parable of all time. Despite facing seemingly insurmountable odds — David with a pouch full of stones against the behemoth Goliath with his sword and shield — David was not intimidated. Instead as Goliath charged in for the kill, David found a vulnerable spot in his opponent's armor and slung one of his stones there. Bullseye! The precise throw hit Goliath in the head, knocking him out. This enabled David to move in for the kill and win the war for Israelites.
In business, the same theory holds true. Small businesses vs. large corporations. According to the U.S. Small Business Administration, there are 28.8 million small businesses in the United States with a total of 56.8 million employees. Companies with 500 employees or more — large corporations — there's roughly 16,055 within the nation's 938 metropolitan and micropolitan areas.
Exactly the size you want for executive search.
At Spuhler Associates — we're not that small, but we're no Korn Ferry conglomerate either. Bigger than a boutique without all the layers of bureaucracy. In fact, our clients tell us that we're exactly the right size executive search firm for their needs. Large enough to find the right leader with an N2Growth company-type mantra. Nevertheless, small enough to speak with the owner directly.
10 reasons why bigger isn't always better.
Custom-made — with large businesses, there's often a "one size fits all" mentality. Small-scale businesses can offer a more personal, customized approach. Spuhler Associates uses this to our advantage. We take the time to get to know the potential customer, evaluate their needs and then develop a solution that is just right for them.
Disruptive innovation — the reason Spuhler Associates exists today is because our larger competitors were not serving their customers effectively. Whenever possible, we constantly highlight and exploit why we're a better fit than the big players. We're future-focused on providing quicker responses and cost effective solutions when it comes to finding the right talent.
Extra flexibility — top tier companies often need to focus on consistency, whether internally with staff or externally to clients. The whole recruiting process can take a long time in larger organizations. Smaller businesses can be more flexible in how they recognize talent and navigate the hiring cycle by providing the human touch.
Super creative — small businesses win through creativity. That's largely suppressed at a big company. Just look at how they operate in a slow, leisurely manner. Then think about how the customer feels on the other end — like a number. Small companies can react fast and have a willingness to look for creative solutions via increased efficiency.
Old-fashioned care — the level of care and involvement small businesses can provide surpasses large corporations because they are suppressed by massive overhead costs. The type of people who choose to work in a small business are often motivated by passion or love for their craft. They'll continually hone their skills for your benefit. Bottom line — they'll invest in you as well as the business — because you are the business.
Quickly adapt — people are our business and at Spuhler Associates, we have the advantage of knowing each and every client very well. A one-on-one, personalized experience is what our clients value. You have to possess the ability to be flexible and adapt to a customers' needs.
Passion wins out — and when it's fueled by purpose it ignites possibilities. At Spuhler Associates, we have no shortage of passion. When we connect with a customer's passion, the energy accelerates desired outcomes into impact. The impact is the full realization of a promise made and kept — the foundation of a long-term relationship.
Listening carefully — small businesses, unlike large corporations, can differentiate themselves by providing a feedback loop enabling two-way communication. By listening carefully, you're able to hear the little details like work-life balance. These benefits are often unique to smaller companies, so candidates may be swayed by the opportunity to take advantage of these perks in lieu of a higher salary from a larger corporation.
Built for speed — at Spuhler Associates, we're not trying to be something we aren't. But we are the company that can make decisions immediately, delivering a short list of qualified candidates that meet your demands. We'll hustle and bustle to make you look like the hero when the big guys are too busy cutting through their red tape.
Personal touch — an added advantage that smaller businesses have over larger corporations is their ability to connect one-on-one with their clients.These connections are usually deeper in nature than those from the big boys and it's something that makes small businesses winners right from the start. Having honest people communicating to clients gives Spuhler Associates a personal touch that larger companies simply cannot compete.
Small businesses are natural Davids, fighting the behemoths with their advantages of size, strength and resources. But if speed, agility, precision and disruption are what you're looking for in an executive search firm—Spuhler Associates can deliver that killer knockout blow. Sorry Goliath.